ALPINE BIKES
COMMITMENT TO QUALITY
QA PROCESS OVERVIEW
By following a comprehensive QA process, Alpine Bikes prioritizes the safety, performance, and customer satisfaction of our products. Effective communication with our manufacturing partners is crucial for maintaining our high-quality standards.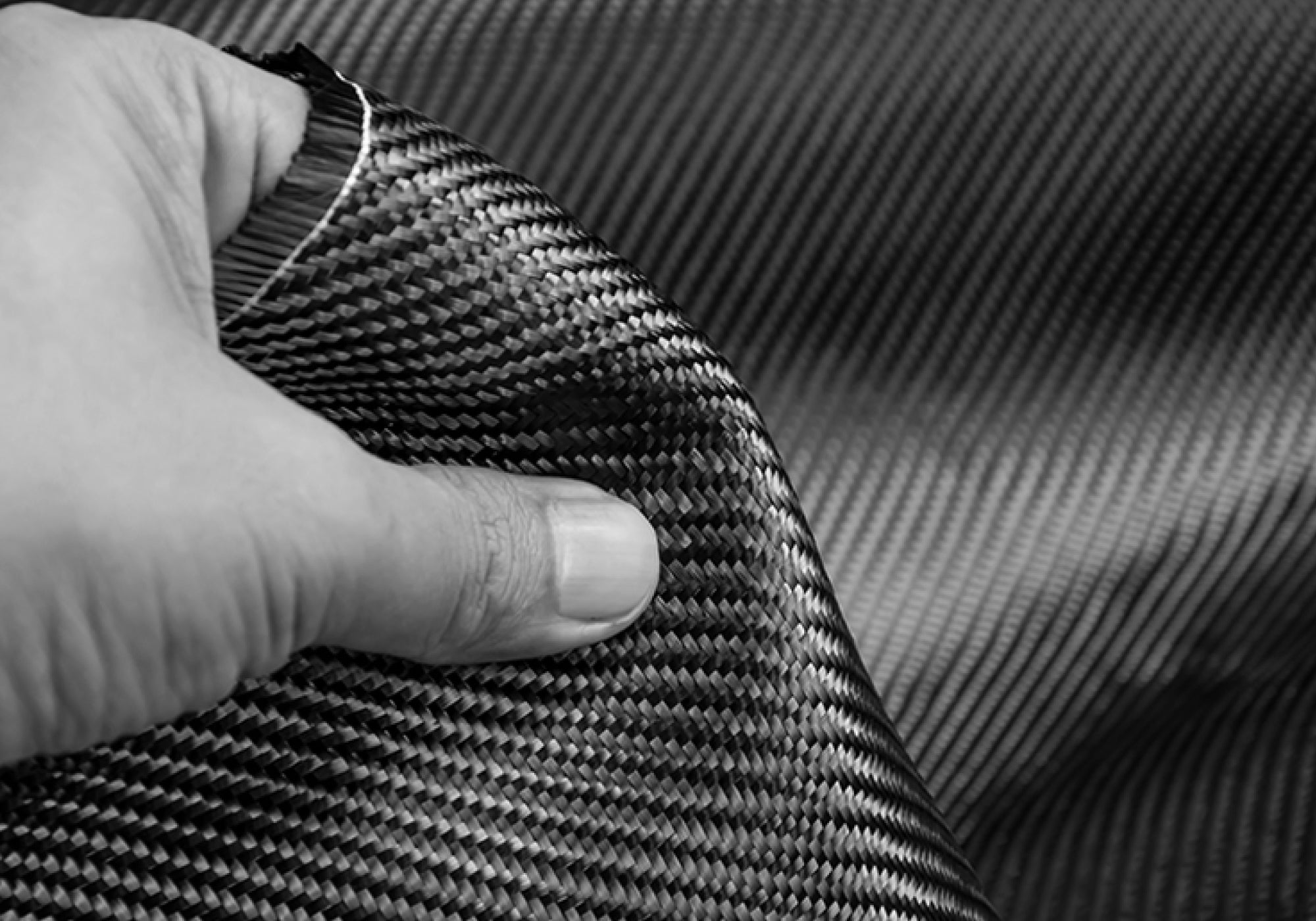 Step 1
MATERIAL INSPECTION
Thoroughly inspect and verify the quality of carbon fiber sheets, resins, and other raw materials.
Ensure conformity with specifications, including fiber orientation, weight, and resin content.
Step 2
Carbon LAYUP INSPECTION
Validate the accuracy of the fiber layup arrangement and ensure minimal resin voids or excesses.
Monitor proper placement of reinforcements and verifying consistency across multiple layers.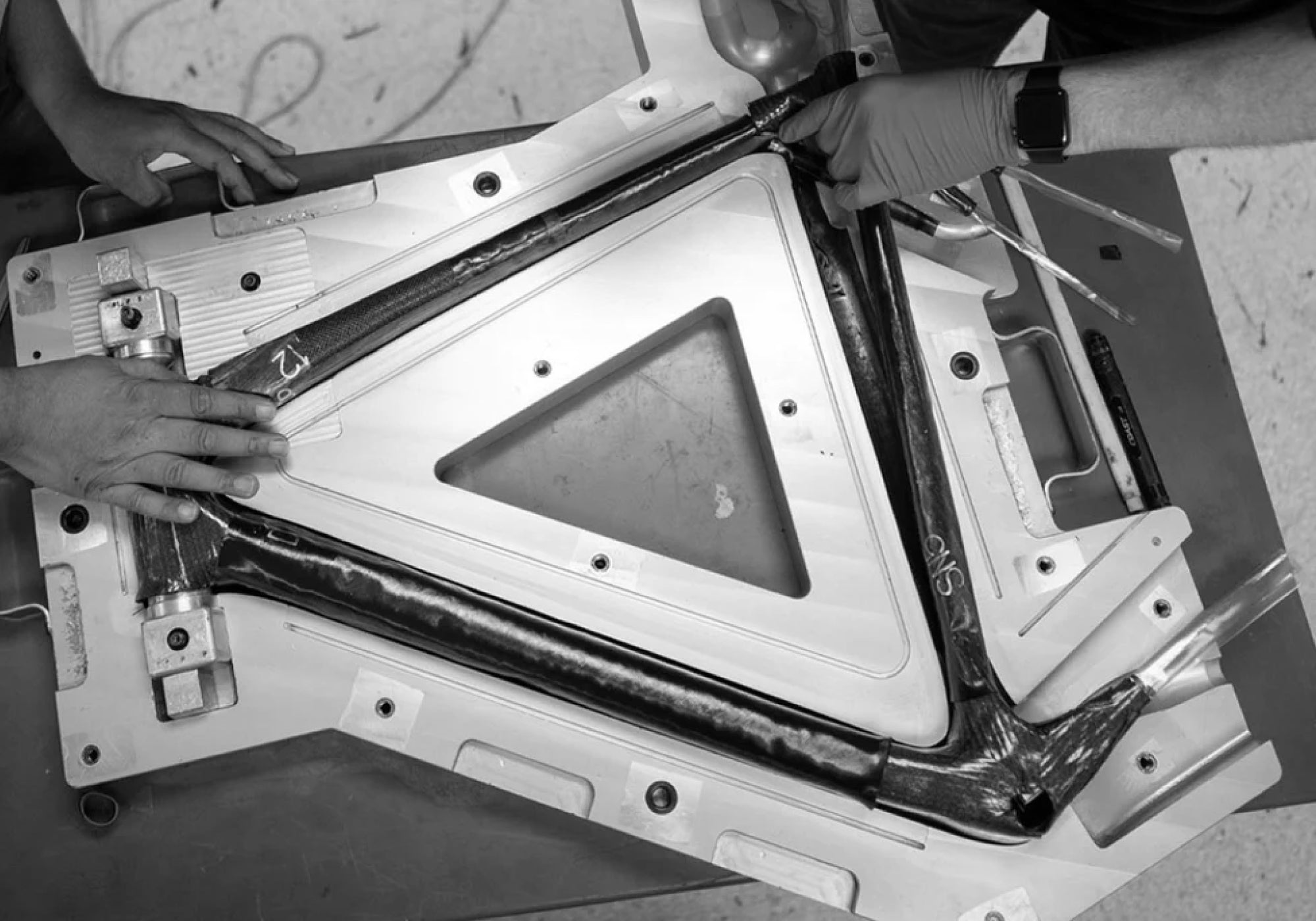 Step 3
CURING AND POST-CURE INSPECTION
Verify correct curing temperature and time to ensure optimal resin consolidation and bonding.
Inspect for any cosmetic defects, such as wrinkles or air bubbles, and evaluate the overall surface finish.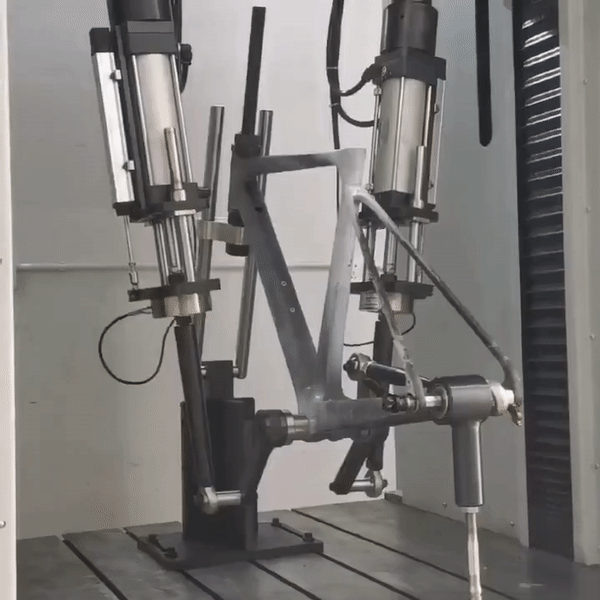 Step 4
Fatigue testing
Stresses caused by riding forces are simulated by applying 1300 newtons of force to the frame for 100,000 cycles.
To compare, a world-class sprint track cyclist might be able to produce a pedaling force of 1300 newtons.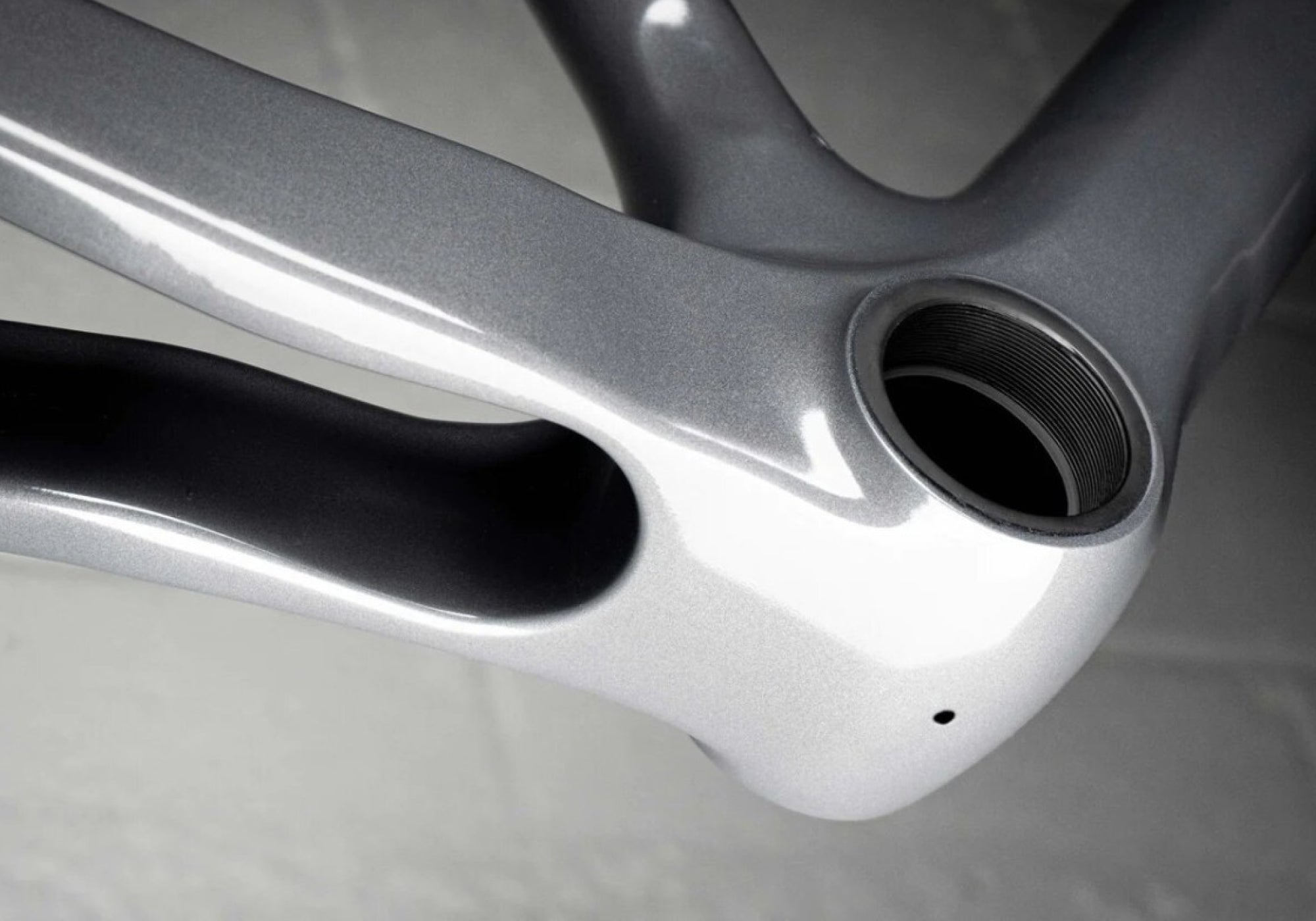 Step 5
MACHINING AND FINISHING INSPECTION
Check dimensions, tolerances, and surface smoothness after the machining processes.
Ensure proper alignment and fit of components, including forks, seat posts, and handlebars.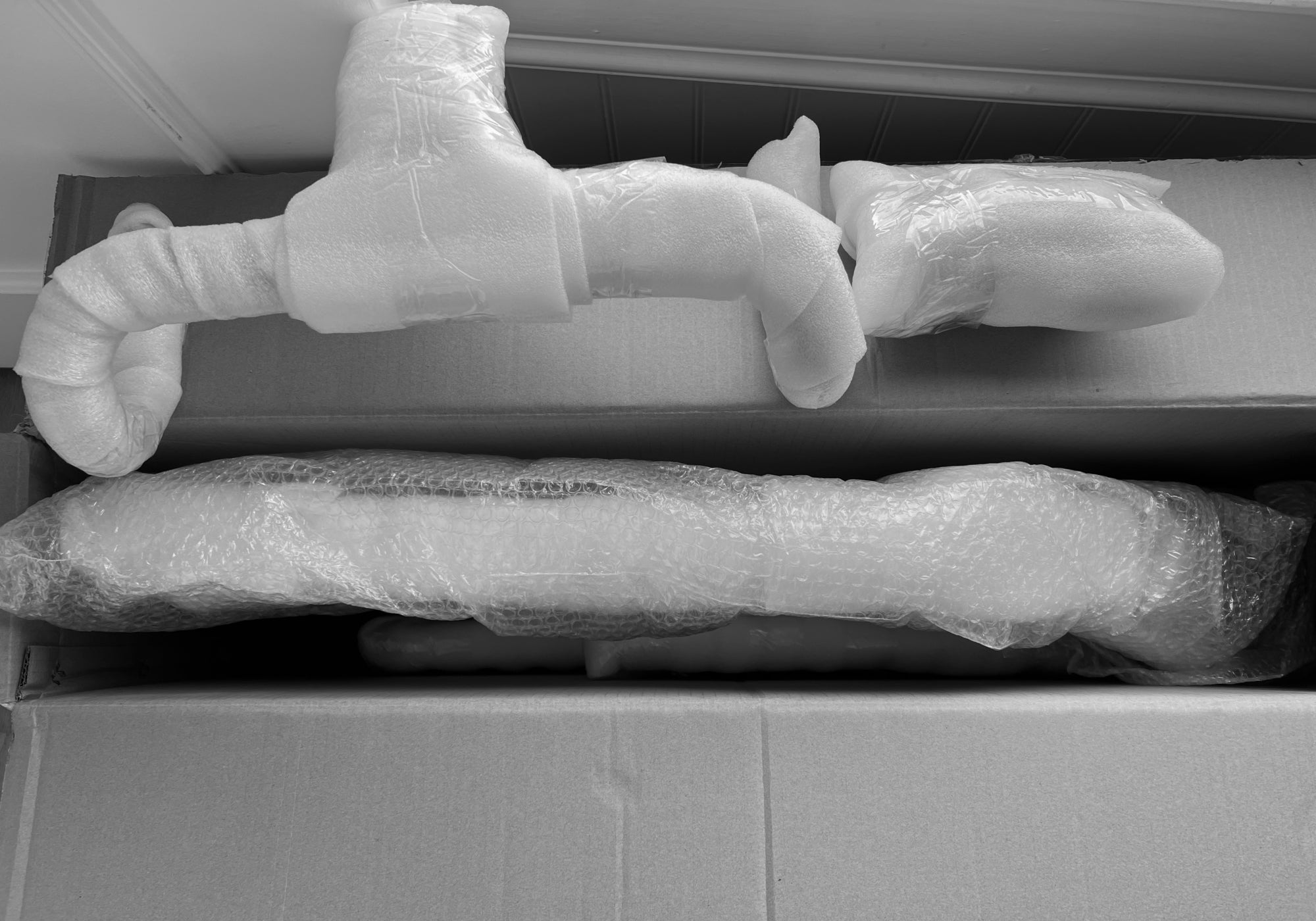 Step 6
PACKAGING AND SHIPPING
Review packaging procedures to ensure safe transportation and protection of carbon bikes.
Inspect the overall packaging quality to prevent any damage during transit.
Implement NDT techniques like ultrasonic testing and X-ray testing to detect internal defects without damaging the carbon structure.
Utilize visual inspection to identify surface imperfections, irregularities, or inconsistencies in carbon fiber layers.
Utilize precision measurement tools to verify dimensional accuracy in critical areas such as frame geometry and component fit.
Conduct tests to determine carbon fiber strength, stiffness, and fatigue resistance under extreme mechanical loads.
Have a question?
Send us a message